International Advisory Board (IAB)
The PathOS International Advisory Board will support and advise the project's team by providing guidance and alignment. This will be performed through recommendations and feedback on intermediate and final results in critical stages of the project implementation. It will guarantee the reflection of the state-of-art knowledge and practices in the project activities, and it will help the project team in the stocktaking exercise, by pointing out any relevant sources of information and practices.
Massimo Florio
Massimo Florio is Professor of Public Economics at the Department of Economics, Management and Quantitative Methods at University of Milan. His main research interests are in applied welfare economics, cost-benefit analysis, industrial and regional policies, infrastructure and growth, privatization, public enterprise and socio-economic impact of research infrastructures. His books on Cost-Benefit Analysis, Infrastructures, and Public Investment have been published by The MIT Press, Oxford University Press, Routledge and others. Florio has led research and evaluation teams for the European Commission, European Parliament, European Investment Bank, OECD, CERN and currently for the Italian Space Agency.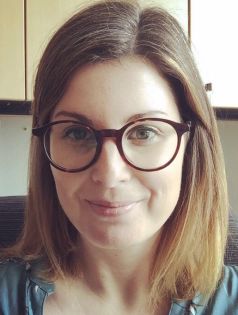 Stefanie Haustein
Stefanie Haustein is associate professor at the School of Information Studies, University of Ottawa (Canada) and co-director of the Scholarly Communications Lab (ScholCommLab), based in Ottawa and Vancouver (Canada). Her research focuses on scholarly communication, bibliometrics and open science, including open access and research data reuse.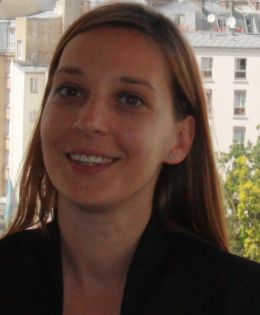 Ana Peršić
Dr Ana Peršić is Programme Specialist at the Section of Science Technology Innovation Policy at the UNESCO Headquarters in Paris. An ecologist by training (Master in Ecological Sciences at the University of Padova, Italy and PhD in Ecotoxicology at the University of Paris South, France), Dr Ana Peršić joined UNESCO in April 2006 as Assistant Program Specialist serving the UNESCO's Man and the Biosphere Programme within the Division of Ecological and Earth Sciences. She then served as Science Specialist at the UNESCO Liaison Office in New York from 2011 to 2018. Her work relates to strengthening the science-policy interface and the promotion of science technology and innovation in the implementation of the Sustainable Development Goals. Since 2019 her focus has been on open science – she coordinated the development of the UNESCO Recommendation on Open Science and is currently working towards its implementation.